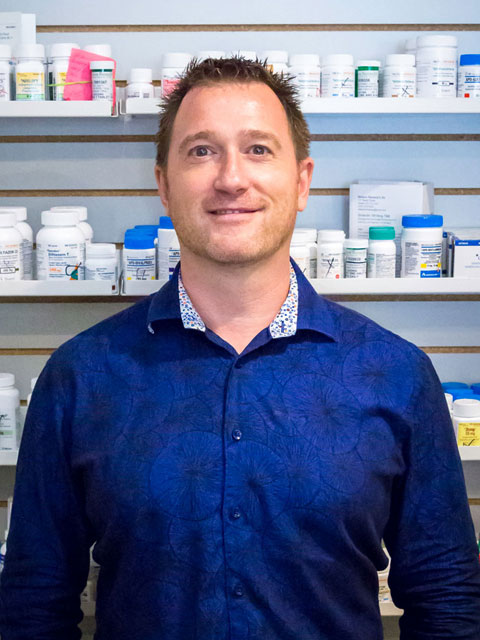 Pharmacist, Owner
Originally from Melville, Saskatchewan, Trevor graduated from the University of Saskatchewan in Saskatoon with a Bachelor of Science in Pharmacy degree in 1994 and immediately moved to BC. Starting his career in 100 Mile House, like so many of us he was drawn to the magic of the Kootenays and relocated to Nelson in 2010. He underwent additional extensive training in custom medication compounding, hormone replacement therapy, pain management and natural medicine treatment options.
Trevor's philosophy of personalized one-on-one professional service with a goal towards optimizing health is what draws him to independent pharmacy practice. He is injection certified and his personal passion for travelling has led him to offer Travel Vaccination services and advice to help you be safe and prepared while exploring the world.
When not in the pharmacy, you can find Trevor hiking in the back-country, riding the mountain bike trails, paddling the lake or skiing the slopes, enjoying all that this beautiful area has to offer.
Our Team